Rhino Chiropractic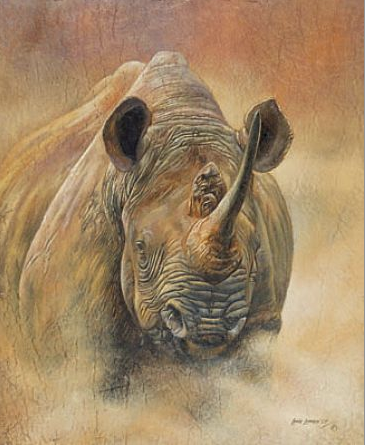 Mind Expansions
Depression Medication: Patients Report 20 Times More Side Effects Than Recorded in Charts, Study Finds
ScienceDaily (Apr. 20, 2010) — A study from Rhode Island Hospital shows that patients report side effects from medication for the treatment of depression 20 times more than psychiatrists have recorded in the charts. The researchers recommend the use of a self-administered patient questionnaire in clinical practice to improve the recognition of side effects for patients in treatment. The study is published in the Journal of Clinical Psychiatry, Volume 71, No. 4, now available online ahead of print.
One of the most frequent reasons for the discontinuation of medication to treat depression is the side effects that patients may experience. The premature discontinuation of medication is also associated with poorer treatment outcomes. In his recent study, lead researcher Mark Zimmerman, MD, director of outpatient psychiatry at Rhode Island Hospital, notes that despite the clinical importance of detecting side effects, few studies have examined the adequacy of the detection and documentation methods currently in use among clinicians.
Zimmerman and his colleagues asked 300 patients in ongoing treatment for depression to complete a self-administered version of the Toronto Side Effects Scale (TSES). The patients rated the frequency of the 31 side effects and the degree of trouble they experienced. Those patients' charts were then examined to extract side effects information recorded by the treating psychiatrist.
The findings indicate that the mean number of side effects reported by the patients on the TSES was 20 times higher than the number recorded by the psychiatrist. When the self-reported side effects were limited to "frequently occurring" or "very bothersome" the rate was still found to be two to three times higher than recorded in their charts.
Zimmerman, who is also an associate professor of psychiatry and human behavior at The Warren Alpert Medical School of Brown University, says, "Despite the importance that side effects have on premature medication discontinuation, there is some evidence that clinicians may not do a thorough job of eliciting information regarding their presence. This study finds that clinicians do not record in their progress notes most side effects reported on a side effects questionnaire.."
While there may be several explanations for this, Zimmerman says, "Our research found that the only specific side effect that was regularly inquired about by clinicians was on sexual dysfunction, presumably because of concerns that some patients may be too embarrassed to spontaneously report that without prompting." The researchers also suggest that patients stop reporting to psychiatrists the side effects that they have grown accustomed to, but patients reported these side effects in the self-report scale because there were specific questions about them.
The researchers also question whether side effect frequencies reported in industry-sponsored studies may underestimate the prevalence of side effects from medication. As a result, clinicians may not be accurately informing patients of the potential likelihood of such side effects, and that lack of adequate preparation may result in patients prematurely discontinuing their medication.
Zimmerman says, "As a result of this study, we believe that ongoing dialogue about side effects during treatment will help to reduce premature medication discontinuation and would help reduce depression relapse rates. Incorporating a self-report questionnaire like the TSES may be helpful to adopt into clinical practice for the treatment of depression."
Other researchers involved in the study along with Zimmerman include Janine Galione, BS, Naureen Attiullah, MD, Michael Friedman, MD, Cristina Toba, MD, and Moataz Rahgeb, MD, all of Rhode Island Hospital the Alpert Medical School.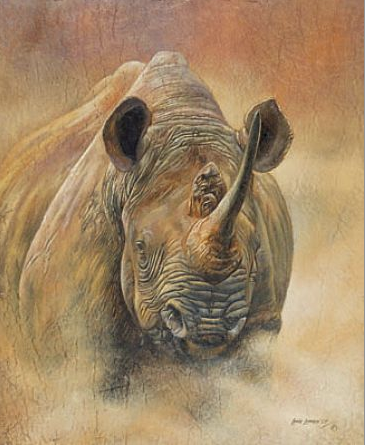 Diet soda habit as bad for teeth as meth addiction
By Dennis Thompson
HealthDay Reporter
THURSDAY, May 23 (HealthDay News) -- Heavy consumption of diet soda can damage teeth as badly as methamphetamine or crack cocaine, a new study contends.
"You look at it side-to-side with 'meth mouth' or 'coke mouth,' it is startling to see the intensity and extent of damage more or less the same," said Dr. Mohamed Bassiouny, a professor of restorative dentistry at the Temple University School of Dentistry in Philadelphia.
Methamphetamine, crack cocaine and soda -- sweetened or not -- are all highly acidic and can cause similar dental problems, Bassiouny said in a study published recently in the journal General Dentistry.
The acid in soda is in the form of citric acid and phosphoric acid, Bassiouny said. Without good dental hygiene, constant exposure can cause erosion and significant oral damage, he said.
In his study, he found that a woman in her 30s who drank 2 liters of diet soda daily for three to five years experienced tooth rot and decay remarkably similar to that suffered by a 29-year-old methamphetamine addict and a 51-year-old habitual crack cocaine user.
The younger man had used methamphetamine for three years, and often downed two or three cans of regular soda a day because the drugs made his mouth so dry. The older man reported an 18-year history of crack abuse.
The woman said concerns about weight gain led her to choose diet soda over regular, and admitted that she had not seen a dentist in many years, according to the study. She also associated sweetened beverages with a higher risk of tooth decay.
Her teeth were soft and discolored, with many destroyed by erosion. She usually sipped the beverage directly from a can or a bottle, and held the soda in her mouth before swallowing, Bassiouny said.
"She also mentioned that when doing so, she habitually leaned on her left side against the arm of the sofa while watching television," he said. The "massive" damage to the left side of her mouth bore this out and resulted in what is called a collapsed bite.
"None of the teeth affected by erosion were salvageable," Bassiouny said. The woman had to have all of her teeth removed and replaced with dentures.
Methamphetamine and crack are known to ravage the mouths of users, and the two drug abusers needed all of their teeth extracted.
Besides exposing teeth to damaging acid, these illegal drugs reduce the amount of saliva in the mouth, providing less opportunity for the acids to wash away. The drugs also cause systemic health problems that affect dental hygiene. Previous studies have linked "meth mouth" with rampant decay.
A group representing soft drink manufacturers said this case study should not be seen as an indictment of diet sodas generally.
"The woman referenced in this article did not receive dental health services for more than 20 years -- two-thirds of her life," the American Beverage Association said in a statement. "To single out diet soda consumption as the unique factor in her tooth decay and erosion -- and to compare it to that from illicit drug use -- is irresponsible.
"The body of available science does not support that beverages are a unique factor in causing tooth decay or erosion," the group said. "However, we do know that brushing and flossing our teeth, along with making regular visits to the dentist, play a very important role in preventing them."
Dr. Eugene Antenucci, spokesman for the Academy of General Dentistry, said he was not surprised by Bassiouny's findings.
"From my experience, the damage that happens to people's mouths from cocaine or methamphetamine are degrees greater than what I see from soda, but I see a lot of damage from soda," said Antenucci, a dentist in Huntington, N.Y.
Damage from excessive soda consumption can cause "very deep brown stains, where it's actually eroded into the tooth, and the teeth are soft and leathery," he said.
Prevention is the best cure, Bassiouny said. How often you drink soda, how much you drink and how long it's in your mouth all are important factors. "You can help prevent it from happening by reducing any of those," he said.
Sugar-free soda is no better than regular soda when it comes to dental decay, Bassiouny added. "Both of them have the same drastic effect if they are consumed in the same frequency, the same amount and the same duration," he said.
Antenucci said people need to keep in mind that they are drinking something that is highly acidic when they pick up a soda.
"Knowing that, you limit it and understand that you need to clean your mouth afterward," he said. "Even simple water will wash away the acidity. And everyone should brush twice a day, if not more often."
Should people give up drinking soda? "You'd be better off if you didn't drink the soda," Antenucci said, "but in my mind there's not a reason for that extreme."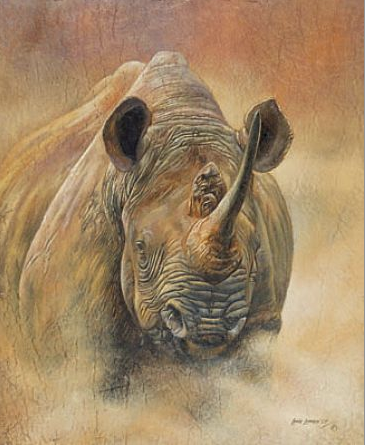 HPV Vaccine Blamed for Teen's Paralysis
A month after 13 year old Jenny Tetlock was vaccinated against the HPV virus, she missed the lowest hurdle in gym class. It was the first sign of a degenerative muscle disease that 15 months later left her nearly completely paralyzed.
Her father, Philip Tetlock, a professor at UC-Berkeley, has embarked on an odyssey to find out whether the vaccine, Gardasil, is to blame.
Tetlock is not the only one concerned. The public watchdog group Judicial Watch has been periodically obtaining adverse event reports on Gardasil from the FDA. 10 deaths have been linked to Gardasil since September 2007, and there have been 140 reports so far this year of serious side effects such as miscarriage and Guillain-Barré syndrome.
Understanding the HPV – Cancer Connection
There are more than 100 types of human papillomaviruses (HPVs). Of them, about 40 types of HPV affect your genitals or sex organs, and can cause genital warts, for example. 10-30 strains can lead to cervical cancer.. The remainder can cause to skin infections and common warts on your hands and feet.
It also says that in 90 percent of women infected, HPV clears up on its own within two years, at which point your cervical cells go back to normal. It is only when the HPV virus lingers for many years that these abnormal cells could turn into cancer.
And, current treatment of pre-cancers has limited the progression to actual cancer to only 1 percent. So, just like the polio vaccine, Merck's HPV vaccine is coming out at a time when cervical cancer is already on a steady decline, and anyone who starts talking about how Gardasil has reduced cervical cancer rates in the next few years is likely talking absolute nonsense.

Informed Consent: Understand the Numerous Dangers of the HPV Vaccine
First of all, the Gardasil vaccine contains just four types of HPV out of the more than 100 strains. So if you contract one of the 96+ types that aren't included, you're out of luck. And, if you've already been exposed to one of the four types of virus in the vaccine, it doesn't work against those either.
Gardasil, on the other hand, can damage your immune system, and can potentially lead to death. The main causes of death include blood clots, acute respiratory failure, cardiac arrest, and "sudden death" due to "unknown causes" shortly after receiving the vaccine. Again, 11 of the reported deaths occurred within 2 weeks of vaccination, and 7 within 2 days, so whatever the mechanism that induces death, it's quick and efficient.
Other side effects include:
Miscarriages and spontaneous abortion
Genital wart outbreak, even in patients who had tested negative for HPV and genital warts prior to vaccination
Facial warts and warts on hands and feet
Anaphylactic shock
Loss of consciousness
Grand mal seizures
Coma
Paralysis
However, five subjects who got the vaccine around the time of conception had babies with birth defects, whereas no birth defects occurred among the subjects who received a placebo. Likewise, earlier last year when there were "only" 1,637 adverse reports, 18 of 42 women who had received the vaccine while pregnant experienced side effects ranging from spontaneous abortion to fetal abnormalities..
Also remember that you cannot sue Merck if your child dies after receiving the vaccine.
Drug companies have cleverly manipulated the government so that they are immune from prosecution. Instead they've made the U.S. taxpayers foot the bill for the hundreds of millions of dollars that are paid out to families of children who are harmed or killed every year from vaccines.
And even though it is nearly impossible to get one of these payments, more than $1.5 billion has been paid outto affected families already. So ponder on these stats if you haven't already taken a firm position on the vaccine issue.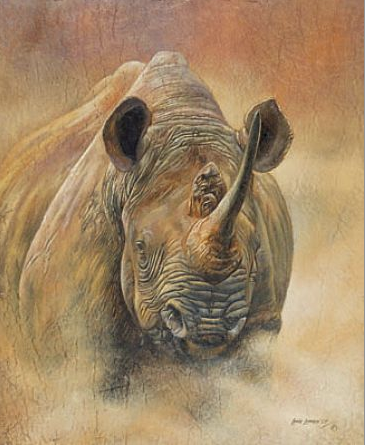 Frequently Asked Questions Regarding Biocranial Adjustments
Does Biocranial involve lengthy office time and monitoring of cranial rhythms?
The Biocranial procedure takes no more than about 3 minutes for any patient. There is no need at all for the monitoring of cranial rhythms.

What is the difference between Biocranial and other cranial techniques?
Biocranial addresses a level in the causative processes never before realized. Dr Boyd believes every one of us arrives in this world structurally (and therefore physiologically) "flawed" in varying degrees. Bio Cranial is the only therapy to recognize not only this, but also the nature of the "flaw" and what needs to be done about it.

How do I know which Biocranial procedure to use for different health problems?
There is only one procedure to learn. Biocranial gets to the core of the underlying weaknesses in the system. This even applies in areas where injuries appear to be the cause, whereas in most cases, is secondary to the weaknesses already present.

How can a single, cranial technique can achieve such dramatic results?
Dr Boyd believes that the craniosacral system is a total unit, and is the engine of just about every process taking place in the body. If it is lesioned/subluxated, so is everything else "flawed". There is only one state of structural normality and that is determined at the cranial level. Biocranial is the unique system that addresses that need.

Is Biocranial indicated for children?
The younger the better. Pediatric problems are increasingly widespread and Biocranial has been found to be well indicated for such conditions as asthma, allergies, colic, cerebral palsy, ADD, hyperactivity, dyslexia and autism, to name a few.

Is Biocranial useful for injuries - sports, auto accidents, home, industrial etc?
Biocranial is almost always first choice, once localized trauma such as fractures has been excluded. Most injuries carry a major component of the underlying weaknesses referred to above.

Are you saying that the Biocranial protocol can address problems such as S/I, sciaticas, herniated discs, rotator cuffs, meniscus, tennis elbow, "frozen" shoulder?
Yes, the system of choice.

Will the Biocranial program improve my clinical results?
If you apply yourself diligently to our Training program, designed to provide the highest level of skill and knowledge, and to be the most cost effective, the answer is a resounding "YES".